For each customer and each product, we strive for excellence. This strive begins with a strict selection of our suppliers and our ingredients. We place innovation at the heart of our strategy and values in order to make you discover new functional claims, new flavours and/or new shapes. We remain open, curious and attentive to new consumer expectations. Our quality policy is based on IFS standards to guarantee the food safety of our products. It matters especially to us to train our teams in food safety.
AN INTERNAL R&D LAB AT YOUR DISPOSAL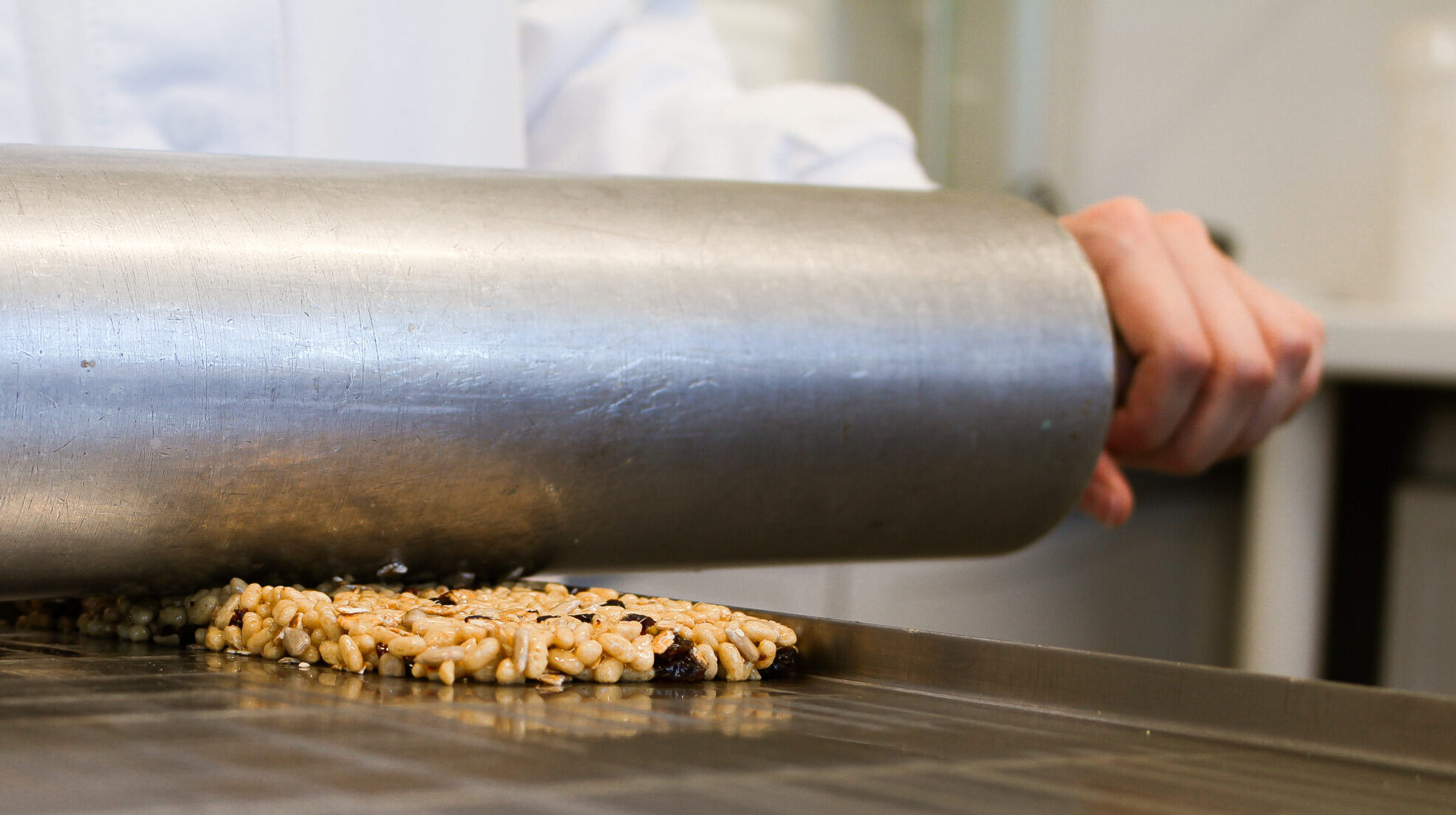 We have our own R&D team that is integrated in our production site. This team that is committed, innovation-oriented and on a constant look-out for the latest trends is at your service to develop your own bespoke bar based on your brief and specifications. The process starts with the development of the bar in our laboratory and is then systematically validated by an industrial test. Our constant monitoring of regulations and science allows us to follow real-time scientific evolutions and changes in nutritional regulations and so provide you with the best possible support in the development of your bars.
WHAT OUR R&D DEPARTMENT OFFERS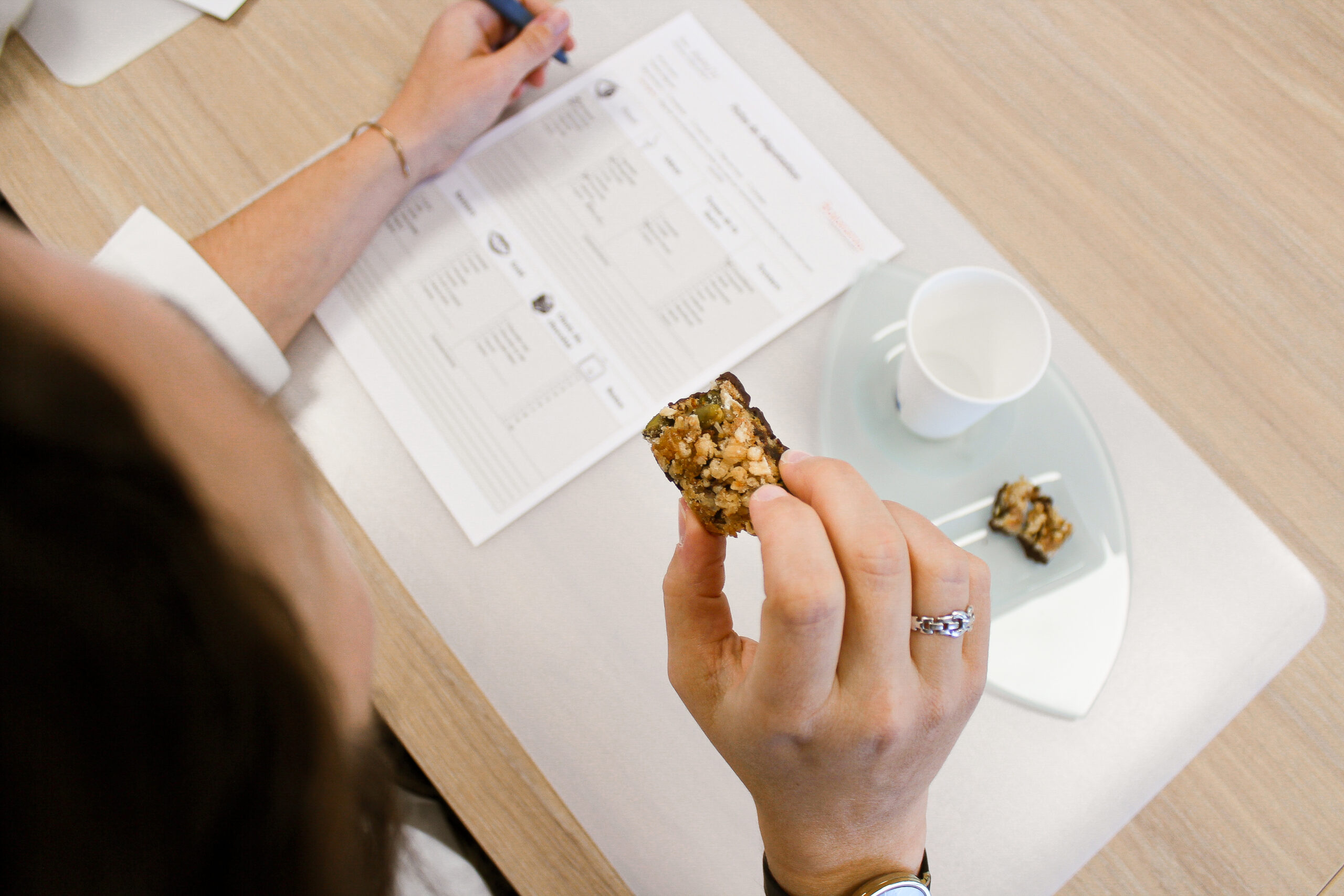 Our Research and Development team innovates, develops and improves recipes in order to offer bars that meet both our quality requirements and your consumer expectations. Constantly looking for the bar of tomorrow, the team will turn your project into delicious finished products with respect of your goals and convictions.