For each customer, each product, we strive for excellence. We guarantee French production and are committed to work locally. We are implementing an approach of responsible purchasing and eco-conception. This is why we carefully select our suppliers and ingredients.
Our quality policy is based on IFS standards to guarantee the food safety of our products
Product transparency: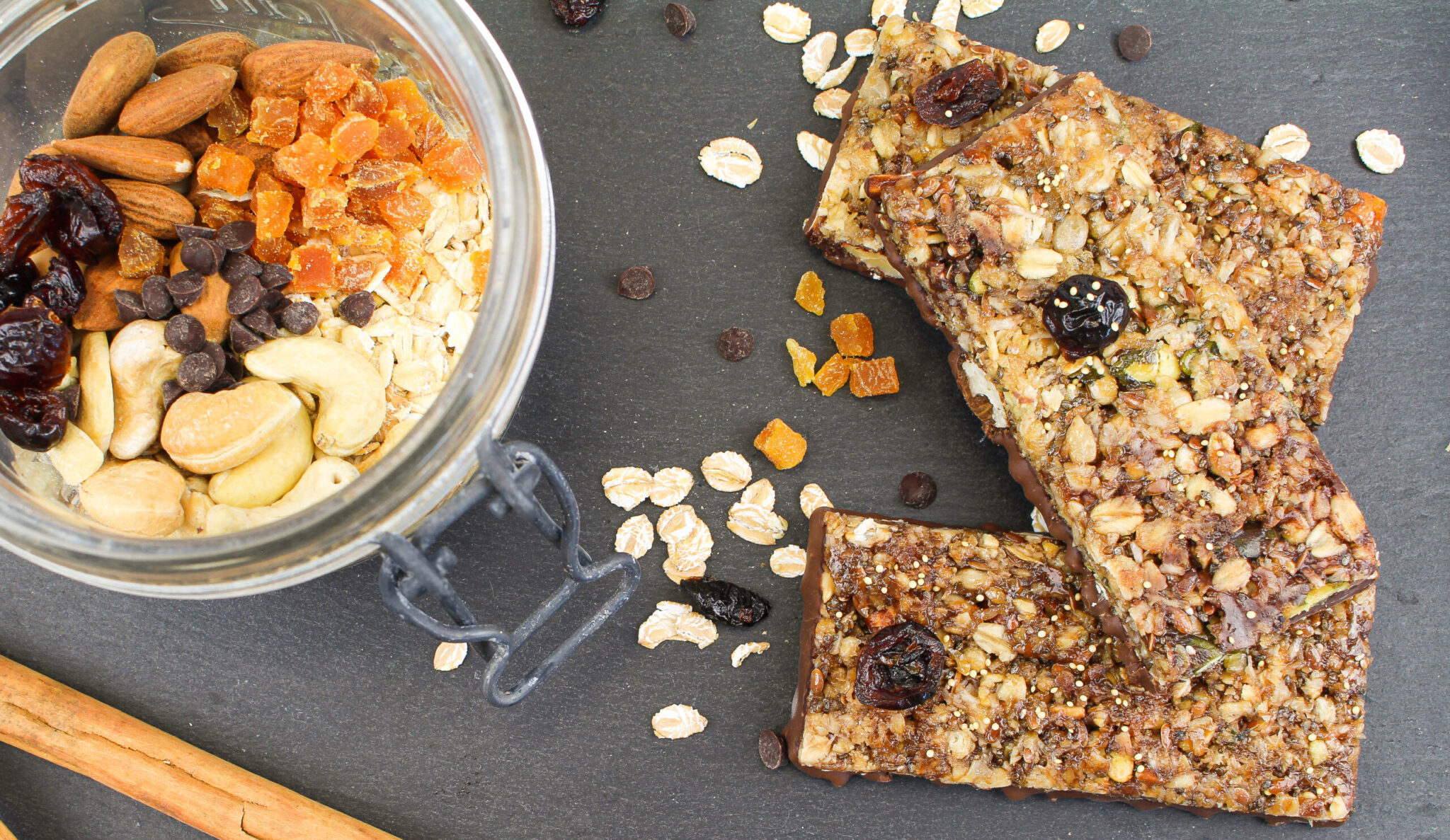 For products that combine functionality, indulgence and respect for your convictions, we have a very wide range of raw materials, and we regularly add new ones to be able to meet the needs of your projects and your customer expectations.
From superfruits over nuts, vitamins and minerals, all are available in both organic or conventional versions. We source the ingredients that will meet your needs, guaranteeing the origins and using the production techniques you want.
Selected raw materials
Cereals

Raw cereals or just simply flour, flaked or puffed, we have a wide range with various taste characteristics available for you.
Nuts

Whether whole nuts, granulated nuts or mashed nuts, we have it all.
Dried fruits

Available in whole pieces or in a paste, to create gourmet textures.
Functional ingredients
Providing texture, functionality and indulgence, the chocolate, the vegetable oils, the vitamins and proteins all provide the desired benefits.
To combine food with pleasure!
CLAIMS
TASTE
TRACEABILITY