Consumption habits, consumer needs and technologies are changing, evolving and progressing rapidly ; so Balarama has chosen to take responsibility regarding the environmental impact of our operations and logistics.
Transport and Logistics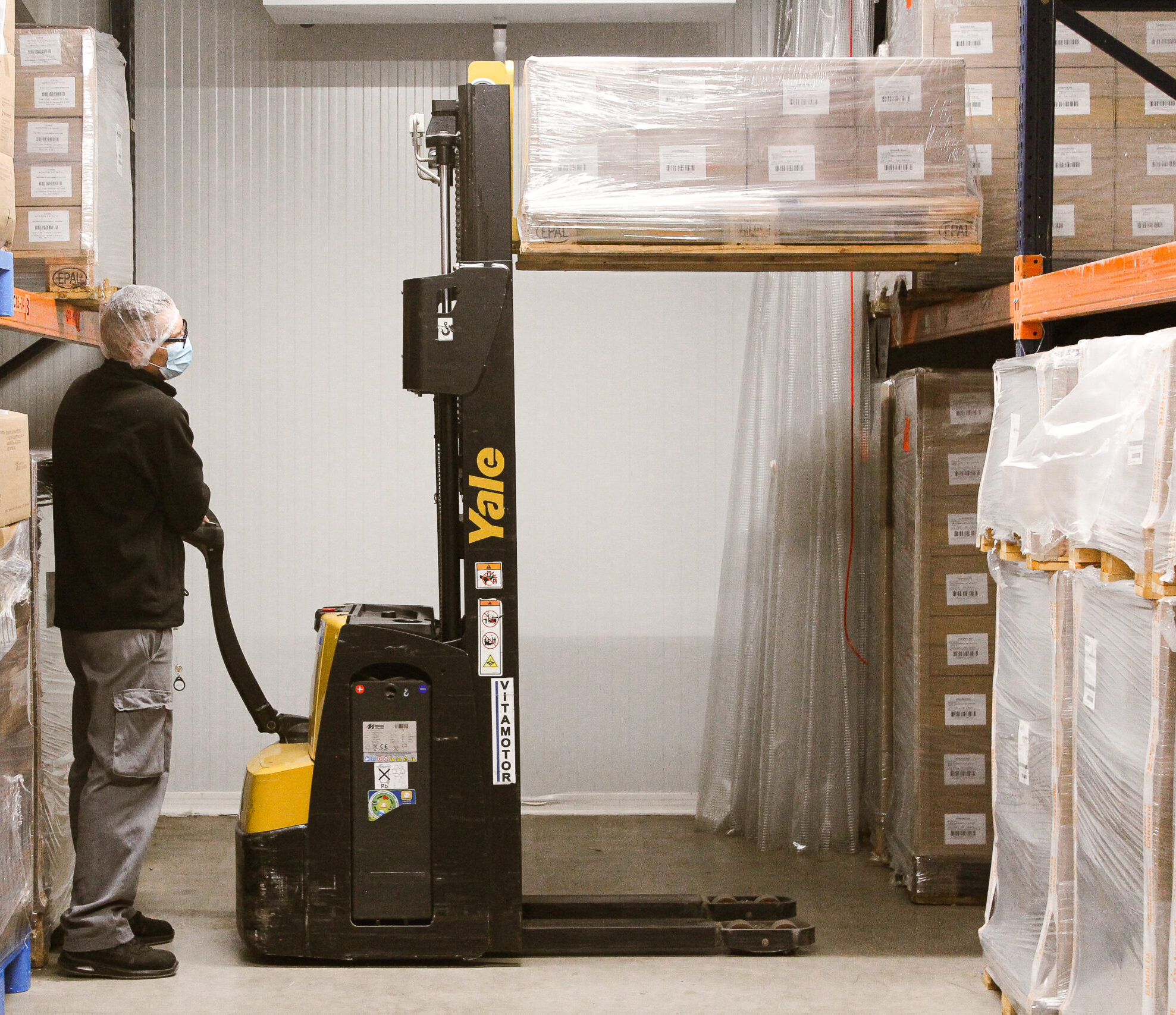 Our company activity is based on the exchange of goods and services, and our "tailor-made" approach makes it necessary for us to give an appropriate solution to each customer. This consequently results in substantial logistics flows in both the supply chain to our factory and to our customers.
The ongoing optimisation of our logistics, as from the reception of raw materials till the shipping of the finished product -our bars- not only considers the consolidation of our traffic with the goal of reducing the mileage as much as possible, but also an in-depth study of the most ideal pallet configuration of the finished products with the goal of maximizing the load of the truck.
A quality approach even in our logistics!
Outer case:
We study the size of our outer cases to adjust them at best to the customer packaging (cases, displays,…), but also to make sure that they facilitate handling, transport and storage.
Pallet configuration:
All our shipments are palletised according to a special pallet scheme prepared when launching the product. This pallet scheme guarantees the best production of the finished products, optimizes the perfect load of the trucks and full usage of storage areas.
Transport efficiency:
As part of its CSR approach, based on the ISO 26000 standards, our transport company ensures the most efficient management of its delivery routing. He defines the best routes, streamlines them to reduce the fuel consumption and so reduce his carbon footprint, whilst guaranteeing good delivery conditions in compliance with food safety.
Transport company:
Our partner for transport has joined the "EVcom" programm and is committed to the "Charte Objectif CO2", that involves the transformation of its fleet of vehicles, the use of alternative energies and the optimisation of transport plans …